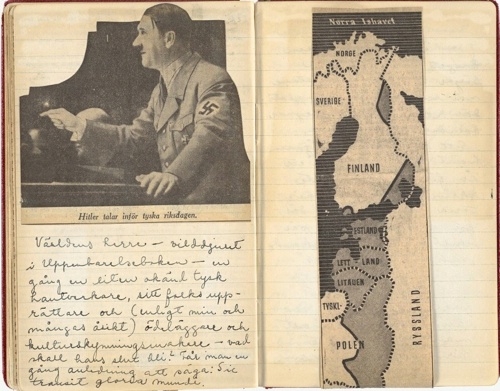 Pages from one of Lindgrens' notebooks. Photo credit: Andrea Davis Kronlund / Kungliga Biblioteket via spiegel.de
It's a small world. This man's granddaughter - whose wartime letter was read by Astrid Lindgren and copied in secret - teaches my daughter violin.
Three blind mice comments in the Astrid Lindgren wartime diaries thread on his friendship with the son of the letter-writer whose missive to his brother led Lindgren to write: "Hitler apparently intends to transform all of Poland into a ghetto, where the poor Jews will die of hunger and filth..."