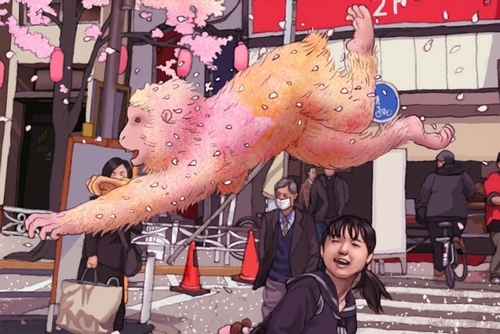 Kozyndan Nakano In Spring detail
Recently on Mefi, people and places around the world, enchanting, mysterious and magnetic:
The Banjo Bands of Malawi is a video clip featuring three different performances of a certain strain of folk music from the small African nation.
______

From the 1920s to the 1960s, German people loved to pose with actors dressed as polar bears.
______

LA-based art duo kozyndan posted an immersive "VR" experience of their 2009 Miyazaki-esque piece "Nakano In Spring".