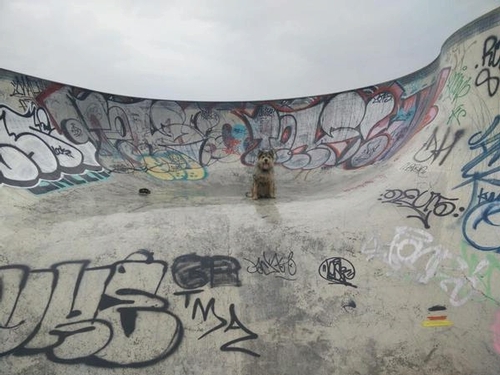 Chompsky in the hole
Great answer by barchan to popcassady's question, "Found this footprint shaped hole in a rock at the beach. Is it a dinosaur footprint?"
In other news of holes and dinosaurs, Dinosaur Comics author Ryan North turns to Twitter when he and dog Chompsky get trapped in a hole. Amusing thread ensues.